Click to receive a free report:
How to Choose a Home Inspector
These are the current rates, based on the size and age of the home. Please call if your house is larger than those listed below.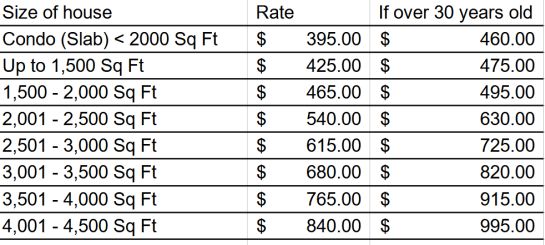 Please call Jamey at 919-619-6172 to receive a quote for your home inspection.